TAJFUN RANKS PLATIN IN CREDITWORTHINESS IN SLOVENIA AGAIN
The most reliable, credible and low-risk business subject for cooperation with all business partners.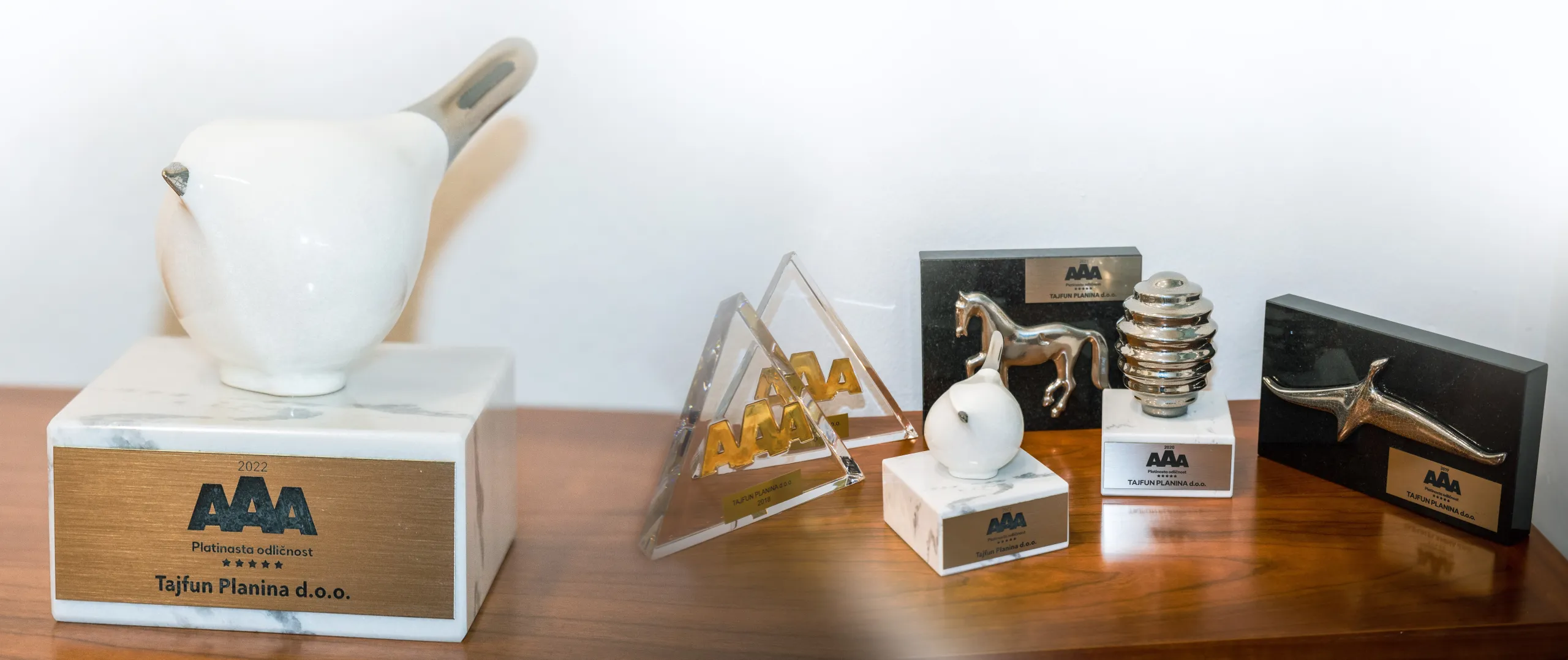 Socially Responsible Employer certificate
The Socially Responsible Employer certificate is based on the principles and essential content of the ISO 26000 Standard on Corporate Social Responsibility.
Its purpose and aim is to improve socially responsible management in organizations and companies in Slovenia in relation to employees. The investment is co-financed by the Republic of Slovenia and the European Union from the European Social Fund.

We fulfil the requirements of the standard ISO 9001:2015
Our company Tajfun Planina d.o.o. has implemented and mainains a Quality management System which fulfils the requirements of the standard ISO 9001:2015